roll and machine services
The work rolls are a vital part of any straightening machine. At Turner, designing and optimizing roll profiles is a science where the combined knowledge of hundreds of applications is bought to bare using advanced computer algorithms to determine the appropriate profile that correctly covers the range of sizes that the customer processes through a specific size of machine.
We service rolls by the thousand, no matter what manufacturer. If the rolls are from a straightening machine, we can service them ready to be placed back in service.
Every set of rolls enters our inspection department and goes through a rigorous procedure making sure they are not cracked, that the bearing journals are serviceable, and that the rolls will still be large enough after reprofiling to cover the machine standard size range. Each set of rolls is then re-profiled to the OEM data, or with a special profile optimized for the customer.
We also service carbide rolls which are often used for straightening hard and abrasive alloys. If using a Bronx, Sutton, or other older machine, we service those as well, ensuring the customer benefits from Turner roll design technology.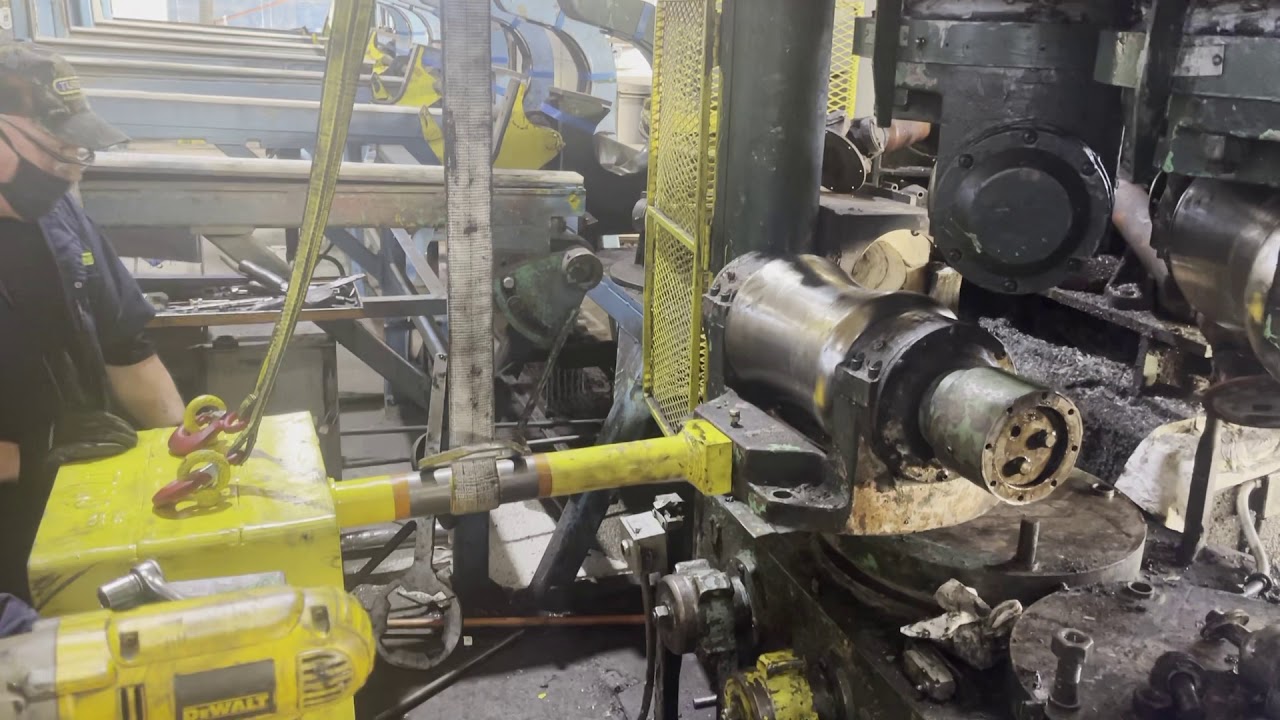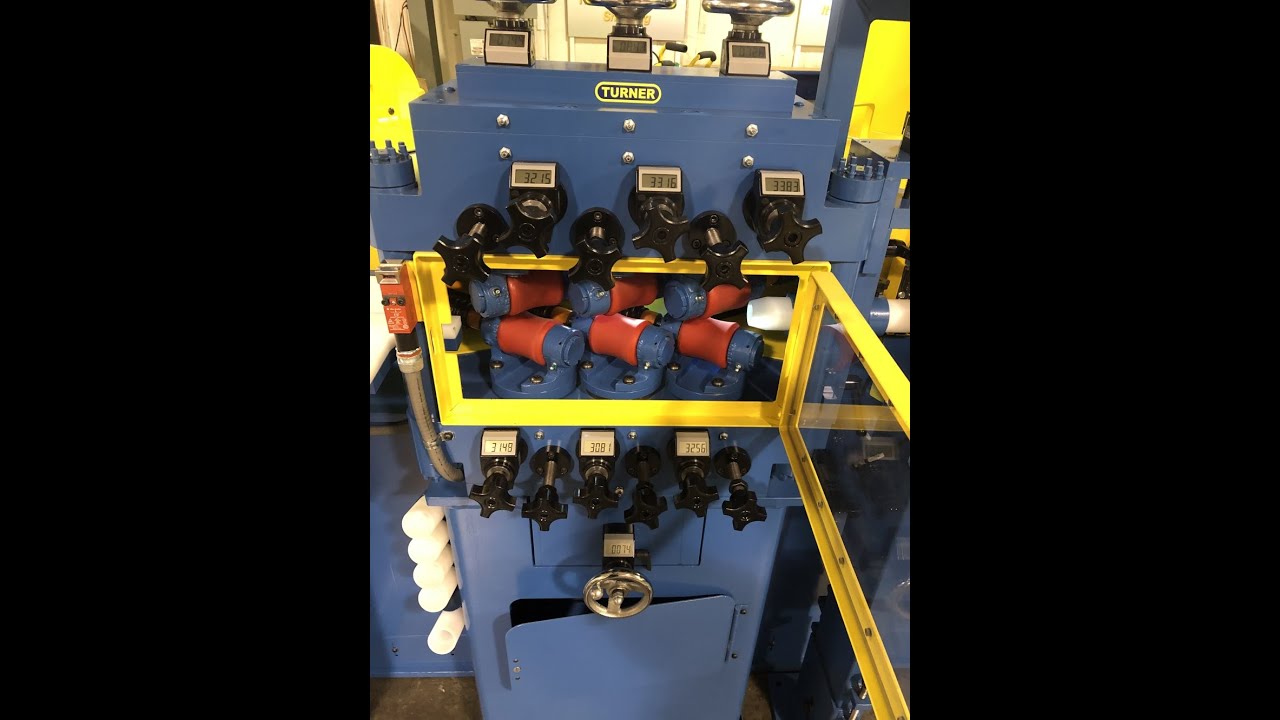 machine rebuilding and retrofitting
Customers rely on Turner to bring their straightening machines back to near new condition. We rebuild Mackintosh-Hemphill, Wyko, and Turner machines. Each machine goes through the following process:
Steam clean entire machine

Tear down machine to component level

Dimensionally inspect all components

Perform magnetic particle inspection of all castings for cracks

Replace or remanufacture all machined components to OEM tolerances

Fit all new brass and bronze wearing parts

Fit new or remanufacture all main drive components to OEM tolerances

Recut roll profiles optimized for customer's product range

Fit new roll bearings and seals

Fit new or remanufacture all wearing parts in roll adjustment mechanisms

Replace missing hand wheels, calibration scales, and pointers

Paint rebuilt machine in customer's chosen color

Fully test machine and ship back to customer
Model 912.5 6-Roll Machine Complete Rebuild
Turner recently rebuilt an older Mackintosh Hemphill model A1. Many upgrades were applied to increase the accuracy of setting up this unit.
Model 940 6-Roll Straightener rebuild
This Mackintosh-Hemphill model is one of a pair of machines which has recently been completely rebuilt. Several important improvements were carried out, including fitting replaceable cast iron bushes to the machine base and crown to hold the main roll frames. Also, a digital counter capable of setting the amount of tube straightening offset (tube deflection or bend) accurately was added.
for inquiries about our machine and roll services
computer aided setting and management
The Turner CASAM system is recognized as the world leader in computer control of straightening machines. The system is very robust and easy to operate; however, from time to time issues can develop and Turner is here to help with remote support. We are ready to give 24/7 support to our systems to make sure--whatever the time zone--we can assist you with remote support.
To set up a system for remote support, contact us to put the wheels in motion and receive the additional software.
machine inspection and troubleshooting
Although many straightening machine users invest in training their maintenance and operating personnel, inevitably at some time production comes to an abrupt halt when a specific product can't be straightened to the desired specifications and surface finish. Usually, we can quickly schedule one of our experienced engineers to visit the plant and assist with analyzing and solving the issues that are preventing good operation of the straightening machine on that product or a range of products. Problems with machine setting and maintenance will cause problems such as:
Poor straightness

Poor correction of product ovality

Product marking

Unwanted dimensional changes

Excessive work hardening of product material

Rapid roll wear
Our in-plant trouble shooting service and machine inspection service will give the technical helping hands required to get the issues resolved.
After our engineers visit, a full written report with digital photographs will be provided. This report will detail all issues found with recommended remedial actions required to address and solve the problems. Of course, it does not matter if the machine was made by Bronx, Sutton, K&A, or another older machine maker; our engineers know them all and can help you. We cannot solve every straightening issue, but if we can't, it is more than likely that no one can.
for inquiries about our support services
operator and maintenance training courses
The importance of training the machine operators and maintenance personnel cannot be overlooked. Only a few seem to be able to get maintaining and setting a straightening machine correct without countless years of experience. Although new machinery with CASAM systems is now available, there are thousands of older machines which will be in use for decades to come. These all need personnel who understand the machines' inner workings to get good production.
Our operator and maintenance personnel training courses are carried out in the customer's plant on their machinery.
Maintenance has to know how to correctly align the machine rolls and keep the manual roll adjustments calibrated and easy to use, as well as recognizing what lubrication is needed, where too much lubrication must be avoided, and that roll wear is taking place because of poor maintenance.
The task of setting a machine is complex. Most straightening machines are set by the operator. The operator needs to adjust the height and angle of the rolls and finely set the amount of product deflection that should be used to straighten the product without excess work hardening. At the same time, it must be understood how the ranges of product sizes and yield strengths change the required settings used.
Our in-plant training courses carefully teach personnel the theories behind the successful use of the machinery within a classroom environment. With time to have questions answered, new and experienced operators are able to fully understand the theories involved and how poor setting results in unwanted problems and low productivity. With a sound knowledge of the theories, our training administrators then go out onto the shop floor and practically train each operator to put their knowledge into use on the machines they use each day.
Of course, it does not matter if the machine was made by Bronx, Sutton, K&A, or another older machine maker; we know them all and will train your personnel to maintain and set them for improved production.
for inquiries about our training courses